2 atis sa yo fè tout karyè yo ap chante mizik lanmou pou yon jenerasyon. Malgre yo chak gen diferan Stil, lè y'ap chante de lanmou, ni fi, ni gason rive konekte nan pawòl yo chante. Ant 2 atis sa yo, Arly Lariviere avèk PIPO klass, se kiyès nan yo ou tap chwazi pou vini chante nan maryaj ou?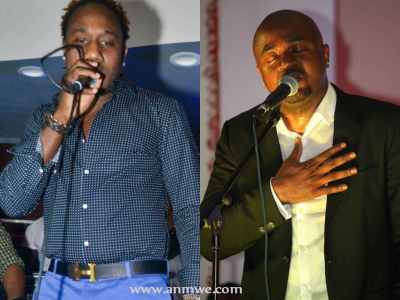 FE KOMANTE ANBA ATIK LA POU REPONN KESYON AN
Mizik ke Pipo chante:


You don't want me
Mizik sa
Enmene moi
Ou fou pou li
La femme de mon patron
You're the one
Destination
Relation n
Sentiment
Pourquoi
Jalou
Si bèl
Jou m rankontre w
mizik ke Arly Lariviere chante:


A qui la faute
Wasn't meant to be
confession
Loving you
What about tomorrow
Why do you say you love me
Cookie
Yon ti sèman
Lanmou pa fini
Notre Histoire
Illusion
Is it real ?